Matthew Fethke, DDS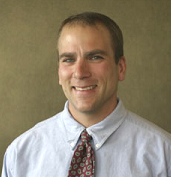 Dr. Matt Fethke has been practicing in Boise, ID, since 1999. Originally from Wausau, Wisconsin, he earned his dental degree from the University of Iowa in 1996. He practiced for one year in Tucson and three years in Pittsburgh before moving to Boise in October 1999. In December 2004, Dr. Fethke relocated his practice from his Franklin Road location to a new state-of-the-art facility in southwest Boise. He is highly skilled in all aspects of dentistry, including cosmetic dentistry. He is a member of the American Dental Association, the Idaho State Dental Association, and the Southwest Idaho Dental Society.
Dr. Fethke is married to his wife, Katy, an ophthalmologist with Intermountain Eye & Laser Center. They have two young sons. Dr. Fethke is an outdoor enthusiast and enjoys fishing, biking, and skiing in his spare time.
Matthew Kooyman, DDS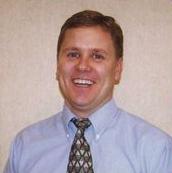 Dr. Matt Kooyman received his dental degree from the University of Iowa in 2000. He practiced for two years in Iowa City, Iowa, before relocating to the Treasure Valley in 2002. He practices all aspects of general dentistry and is especially good with children. Dr. Kooyman is a member of the Academy of General Dentistry and is a contracting provider for Blue Cross Blue Shield, Cigna, Delta, and MetLife insurance plans. He is available for appointments on Wednesdays and Fridays.
Dr. Kooyman lives in Boise with his wife, Becky, and their five children. He enjoys spending time with his family and is involved in their many sporting and outdoor activities.
Trista Eileen Pottenger, DMD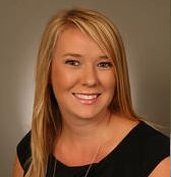 Dr. Pottenger is a Treasure Valley native and Borah High School graduate. She received her Bachelor's degree from Idaho State University in Pocatello. After college, she ventured to Midwestern University in Glendale, AZ to complete dental school. Upon completion of dental school, she felt a call to adventure; this call led her to a career opportunity in Pennsylvania. During her brief time as a Pennsylvanian she was struck by cupid and would come away with her husband Danny, and son Connor Michael.
The arrival of Connor led the family to pursue opportunity in Illinois, somewhat of a middle ground between the families. But after spending the summer in the mountains of Idaho, it was clear the call to adventure was pulling her back home.
It has been 13 years since Dr. Pottenger has been in the Treasure Valley, and much has changed, but the joy she feels here could never be surmounted. During the week, her focus is to her family, church and the patients. On the weekends, you can find her in Riggins, spending time with her grandparents on their mountain ranch, gardening, camping, fishing, and rafting.
At High Desert Dental, Dr. Pottenger plans to combine her love of connecting and caring for patients with the latest technologies to achieve optimal oral health. She and the entire team, look forward to caring for you and your family, and hope that you find your new dental home with them.